TextHear
A new type of assistance
Speech To Text Technologies for the Everyday of Hearing Impaired
INTRODUCTION
Real-time speech-to-text comes of age
As many amongst us suffer from reduced hearing, our mission is to help make everyday-life better for the hearing impaired, using cutting-edge technologies.

Of all the modern developments in technology, real-time speech-to-text translation is the most exciting for people who are deaf or have hearing loss.
TextHear is a partnership subsidiary of Geemarc and of WellSource. As such, it has a complete set of in-house capabilities both in electronics hardware and software. This way, we can develop and deliver unique and complete solutions.
Although speech-to-text applications have been available for a number of years, most with various limitations, TextHear Personal, looks set to be the most promising and versatile.
It doesn't need to be 'trained' to a particular voice – it works straight out of the box. Furthermore the app adds automatic punctuation & spacing to aid comprehension. Processing is carried out on remotely hosted high accuracy speech-to-text engines.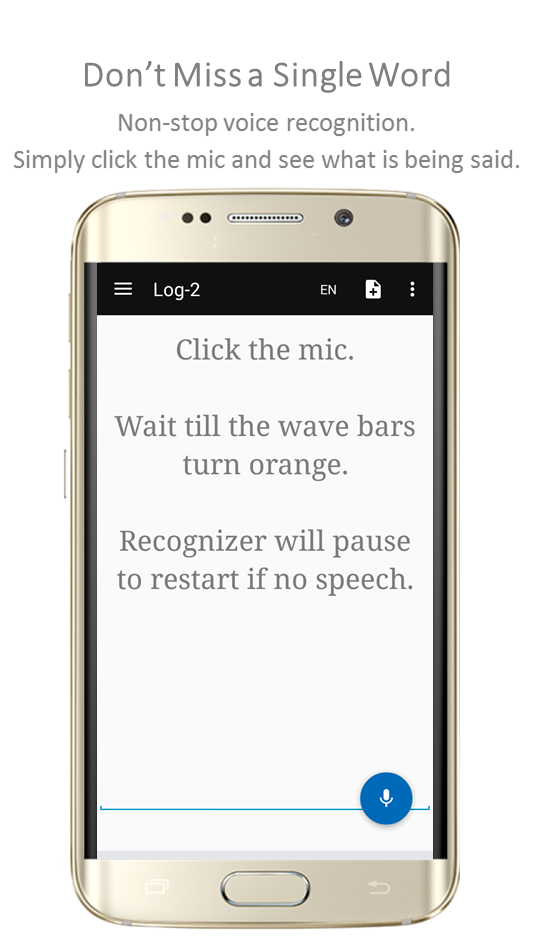 What our customers say
"I use this app every day My doctor looked at me funny when I placed my phone on the table to record what he said..."

Lee
"Really very pleased. Congratulations for developing this app. It was much needed for people like us."

Kinnari
"Absolutely Superb I say brilliant the continuous speech without having to press a microphone is awesome. The best I've used. Thank you very much"

Junior
Previous
Next
SOLUTIONS
We focus on solutions that help people with every day tasks. And we take pride in making them easy and intuitive to use too.
ADVANTAGES
Over traditional solutions
SMART SPEECH TO TEXT
Continuous and non-stop. Click the mic once. Speak as much as you like. Enhanced with smart automatic spacing and capitalization, such that manual editing is reduced to min.
AUTOMATIC PUNCTUATION
Our goal is to help you understand natural-speech in real-time. That's why we insert punctuation automatically. The result is that speech is transcribed in an easy-to read and comprehensible manner.
PRIVACY
No Interpreter in the conversation. No one listens to your most private conversations.
MOBILE & ADVANCED
Take it anywhere. Save the text for later use and archiving. Clear display, adjustable fonts and look.
LOW COST, HIGH QUALITY
Automated conversion – faster and more accurate than most existing relay services.
MULTILINGUAL
Supports more than a 100 languages & accents. Supports real-time translation for advanced applications.
PRIVACY & TERMS
Privacy
We very much value and protect your privacy. We don't store any of your data. We don't share it 3rd parties, other than Google, for the speech-to-text engine. We use the Android's native speech-recognizer - so Android's and your device's maker's privacy policies apply.
Terms
This app is given for your usage and enjoyment AS-IS. We do our best to develop the best apps, but, as with any software, we might have errors and furthermore, we rely on Google as our service provider, which might change its software without notice. Therefor, we cannot be responsible for any data loss, or failure in the software's performance. Furthermore, we rely on Google and Android as our speech recognition engine, so changes in their APIs might affect our app's performance. Failures might happen without notice. We encourage you to test the app before purchasing. In general, purchases are not refundable. Subscriptions can be stopped at any time.